Oshima Yuko has posted a picture of herself kissing former AKB48 member Noro Kayo onto her official Twitter account.
She wrote, "It has been a long time since I've seen her. I was so happy that I kissed her many times. Although she didn't like it, I didn't give up until she carried me. It was fun," and attached a picture of herself kissing Noro's cheek.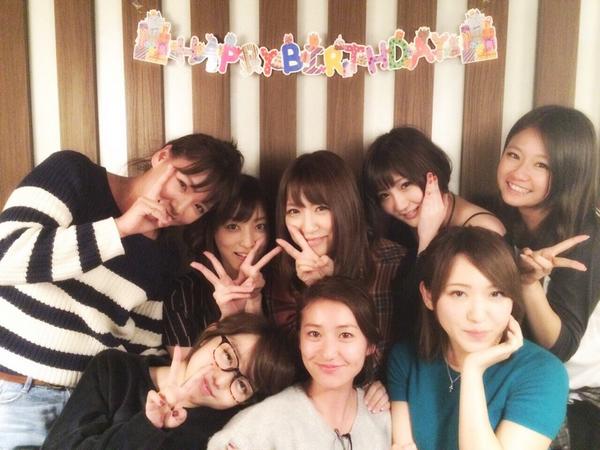 Former and current AKB members recently got together for Oshima's birthday party. Noro shared a group picture that shows Minegishi Minami, Tojima Hana, Uchida Mayumi, Komatani Hitomi, Oshima, and herself.

Sources: