Actress Ueno Juri will be taking on her first detective role in the 2015 drama 'Ouroboros' (TBS).
As previously reported, actors Ikuta Toma and Oguri Shun will be teaming up in the upcoming drama, marking their first time in about 8 years since they last co-starred in Fuji TV's 'Hanazakari no Kimitachi e ~Ikemen?Paradise~' (2007). Ikuta was cast as "Ryuzaki Ikuo", a usually dull detective, but once his "switch" turns on, he demonstrates great fighting ability. As for Oguri, he will play "Danno Tatsuya", a Yakuza member with a clarity of mind who chases after the truth together with Ikuo.
Ueno takes on the role of heroine "Hibino Mizuki", a Tokyo University graduate and partner of Ikuo. On playing her first detective role, Ueno revealed, "Until now, I've resisted playing a detective role." However, she commented on playing the role of "Mizuki", "I felt her charm, not as a detective, but as a human. I was able to accept the detective role without resistance."
The drama is based on Kanzaki Yuya's popular manga "Ouroboros : Keisatsu wo Sabaku wa Ware ni Ari". It tells the story of a detective and Yakuza member who team up to reveal the darkness of the police that covered up a murder that they witnessed 15 years ago.
Other cast members include Yoshida Kotaro as Ikuo and Mizuki's boss "Mishima Kaoru", Yoshida You as superintendent "Tachibana Tomiko", Takito Kenichi as elite detective "Chono Shinichi" who persistently chases after Tatsuya, Mitsuishi Ken as Mizuki's father "Hibino Kunihiko", and Seino Nana as assistant inspector "Tamura Konatsu".

Drama 'Ouroboros' will air on TBS beginning in January of next year.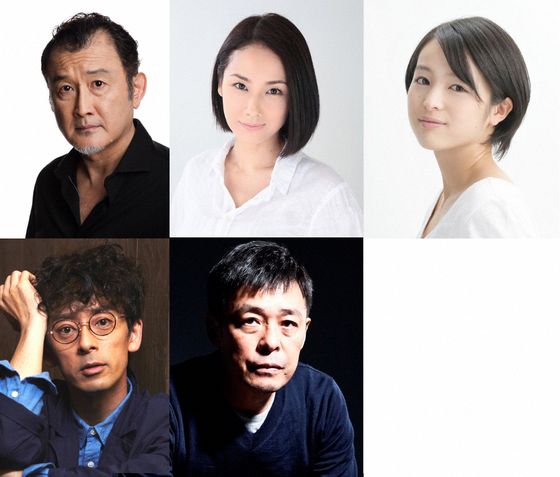 Source & Image(s): Cinema Today