On December 21, actress Kiritani Mirei held a release event for her 1st photo book "Shitsuren, Ryokou, Paris." in Yurakucho, Tokyo.
Kiritani, who just turned 25-years-old on December 16, revealed her present state of mind saying, "My image of a 25-year-old is an adult who wears a suit and works hard, but I still wear sweats. I can't catch up to my ideal just yet."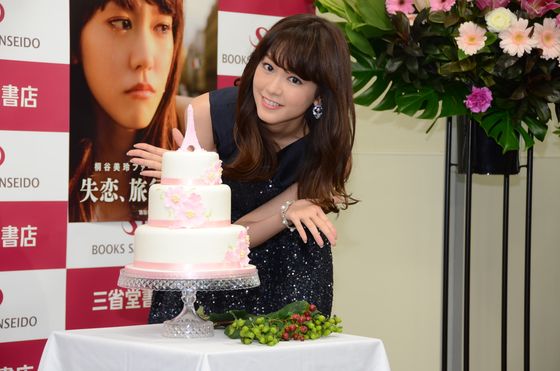 Kiritani also shared, "The staff of 'NEWS ZERO' helped me celebrate my birthday." While she stated, "Even though I'm 25 now, nothing has changed," she showed satisfaction with her daring photo book, "But the photos in this photo book were taken with a completely different concept. I think you'll enjoy it while thinking, 'What is this?!'. I'm a little embarrassed though."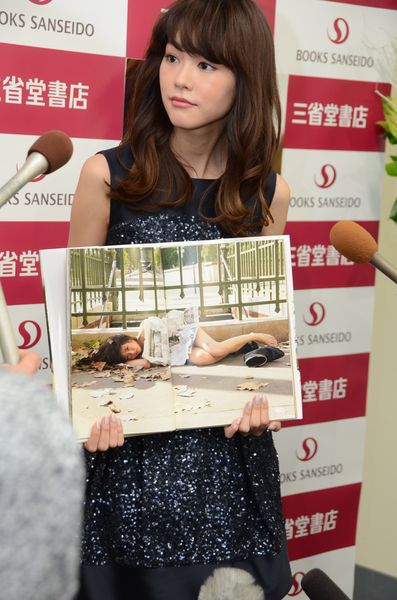 Reporters asked the actress, "Which one is your favorite shot?", to which she responded, "It's this," and showed them a photo of herself lying down on the streets of Paris while wrapped in a newspaper. She reflected, "With a broken heart, I go to my favorite city, Paris, but I don't feel any better and I don't feel like dressing up either. It's a book that represents the concept, 'Kiritani Mirei becomes trash'. When I first heard this, I thought 'What?!', but I had decided that I would do something I've never done before, so I did it. But it was a little cold."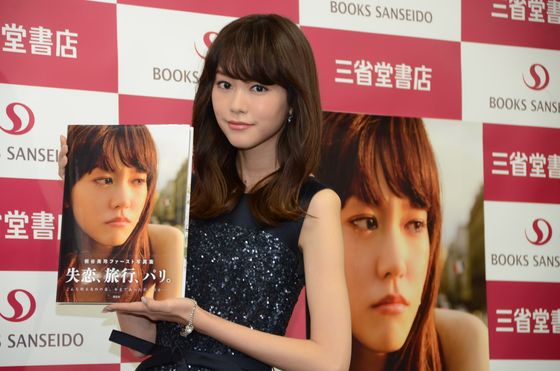 Regarding heartbreaks, Kiritani said, "I'm not the type of person who holds on to a broken heart. I hope that love will eventually come. I'm rather indecisive, so I want someone who will take the lead. I like Disney, so I want to go to Disney Land for Christmas once." Now in her mid-20's, Kiritani talked about her ambitions, "I want to continue being my natural self." She was moved to tears when presented with a surprise birthday cake during the event.
Source & Image(s): Cinema Today