On May 23, actor Fukushi Sota updated his official blog and reported that he has a girlfriend.
In a photo Fukushi uploaded, he is pictured with Seiko of comedian duo Amakou Inter. What is the relationship between the two?
In a blog entry titled, "I'm sorry," Fukushi started out casually by saying, "Hello, everyone!" then reported, "I have a girlfriend." He continued, "Uchi no Kanojo ga Sumimasen. (I'm sorry about my girlfriend.) Yes, Seiko-san of Amakou Inter." He introduced his 'girlfriend' by imitating the title of NTV's "Uchi no Gaya ga Sumimasen!", a variety program Fukushi was scheduled to guest on that day.
While it is probably a joke, Fukushi ended the blog simply by saying, "The continuation will be on air..." Surprisingly, fans kept their cool about this situation, leaving comments such as "I want to be in that position lol," and "If this is true, I give you my blessings."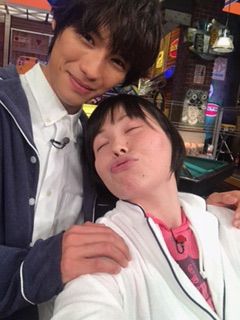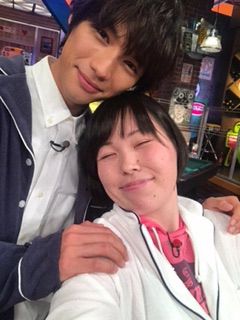 Source & Image(s): Cinema Today