General
DA PUMP's DAICHI ties the knot on Valentine's Day
DA PUMP's DAICHI has announced that he has registered his marriage with a non-celebrity woman on Valentine's Day.
DAICHI made the announcement on his Twitter and Instagram accounts. He commented, "I hope to spend the rest of my life with her while supporting each other as family."
SEE ALSO: DA PUMP's YORI to resume his activities
DAICHI joined DA PUMP in 2009, making him the youngest member at currently 31 years old. The group is currently in the middle of their nationwide tour 'LIVE DA PUMP 2020 Funky Tricky Party.'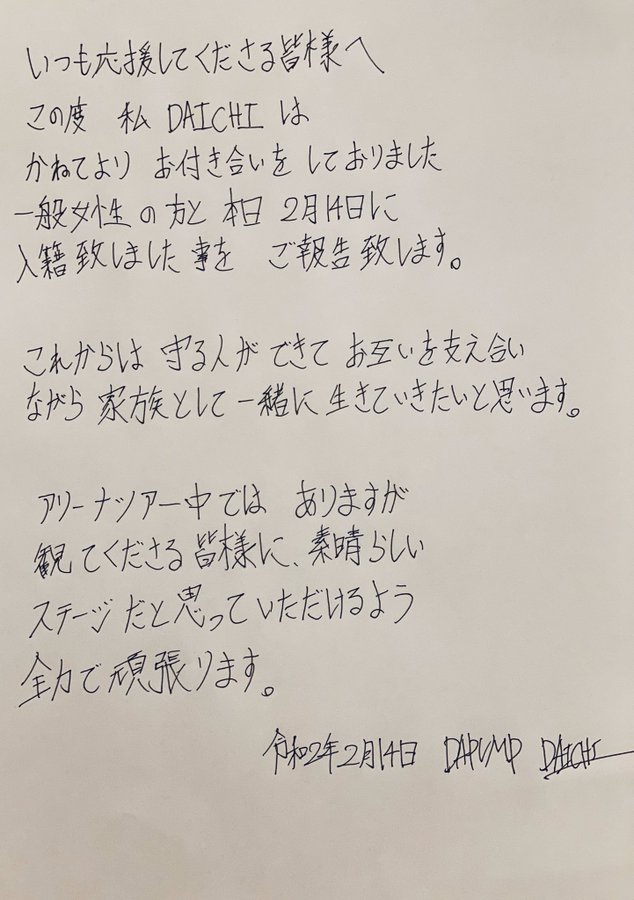 Source & Images: natalie
Tags
Comments
There are 0 comments
Login With...