The title of Miura Daichi's new single to be released on January 15 has been determined to be "I'm Here."
This song will be used in TBS' upcoming drama 'Byoshitsu de Nenbutsu wo Tonaide Kudasai', which premieres on January 17. It's described as a medium-tempo dance number that Miura wrote after reading the drama's script.
As the coupling tracks, the single will include "COLORLESS" and "Nothing is All." The jacket covers and track list can be seen below the cut.
---
[
CD+DVD
]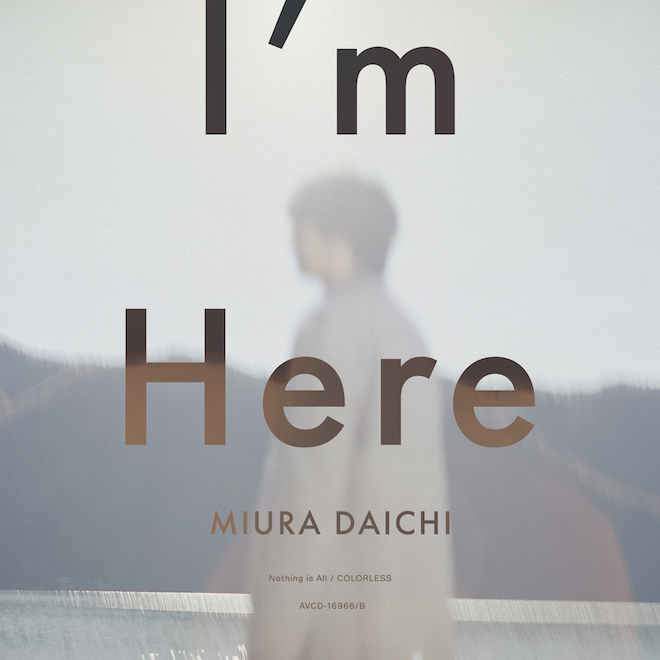 CD:
1. I'm Here
2. Nothing is All
3. COLORLESS

DVD:
1. I'm Here -Music Video-
2. COLORLESS -Choreo Video-

===
[CD+Blu-ray]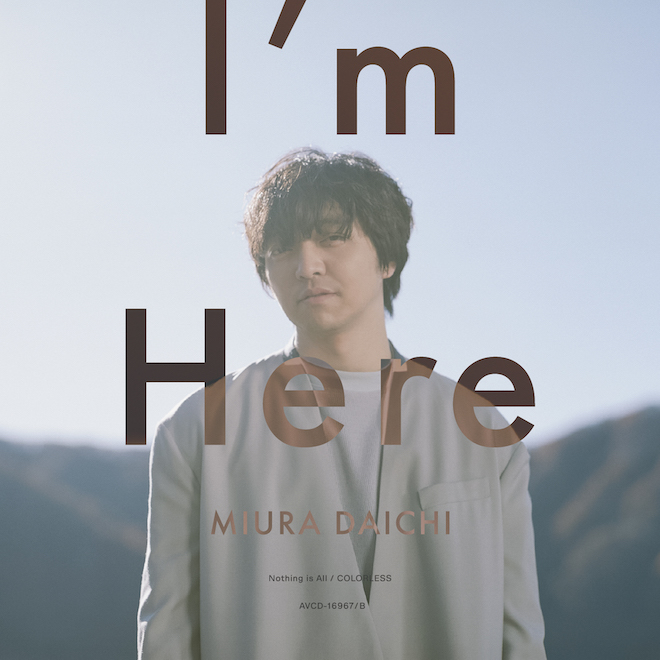 CD:
1. I'm Here
2. Nothing is All
3. COLORLESS

Blu-ray:
1. I'm Here -Music Video-
2. COLORLESS -Choreo Video-

===
[CD-Only]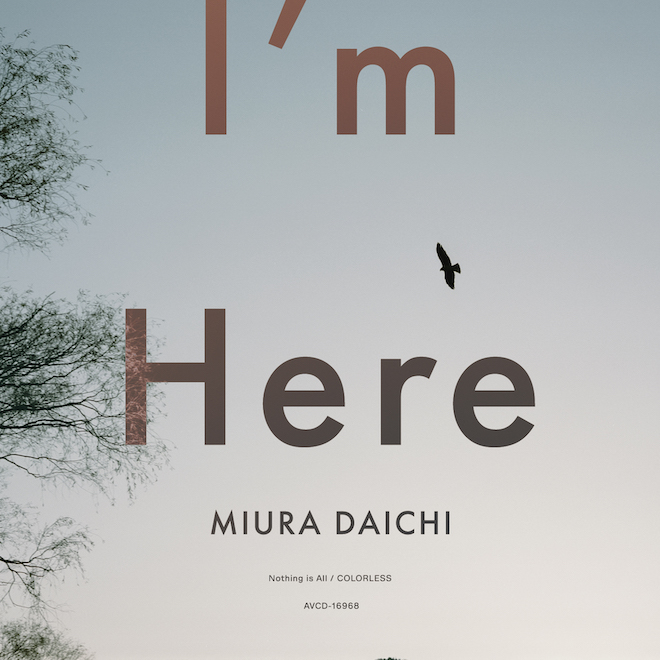 1. I'm Here
2. Nothing is All
3. COLORLESS

---
Source & Images:
natalie