On April 18, actress Naka Riisa and actor Nakao Akiyoshi uploaded a photo on Instagram to celebrate their 4-year wedding anniversary.
On her photo, Naka wrote, "It has been 4 years since we married. I'm glad I married this person." Similarly, Nakao said, "4 years. It seems like just yesterday. Thank you for powerfully doing your best with child-care, household chores, and work. Thank you for always supporting me."
When you combine their photos together, you can see a two-shot of the lovely couple.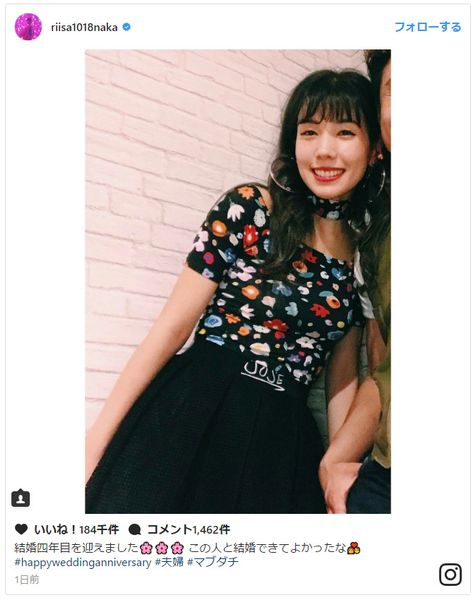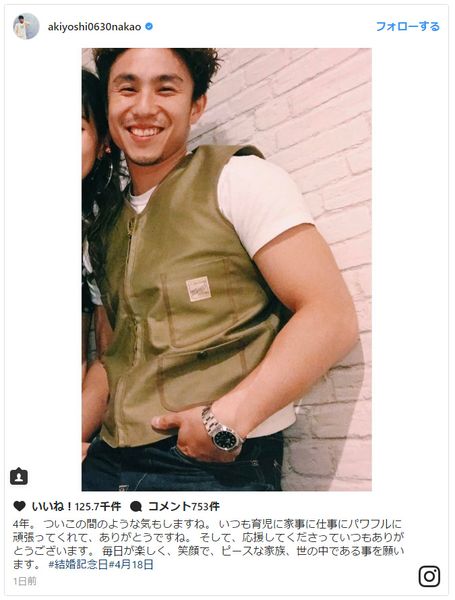 Source & Image(s): Cinema Today